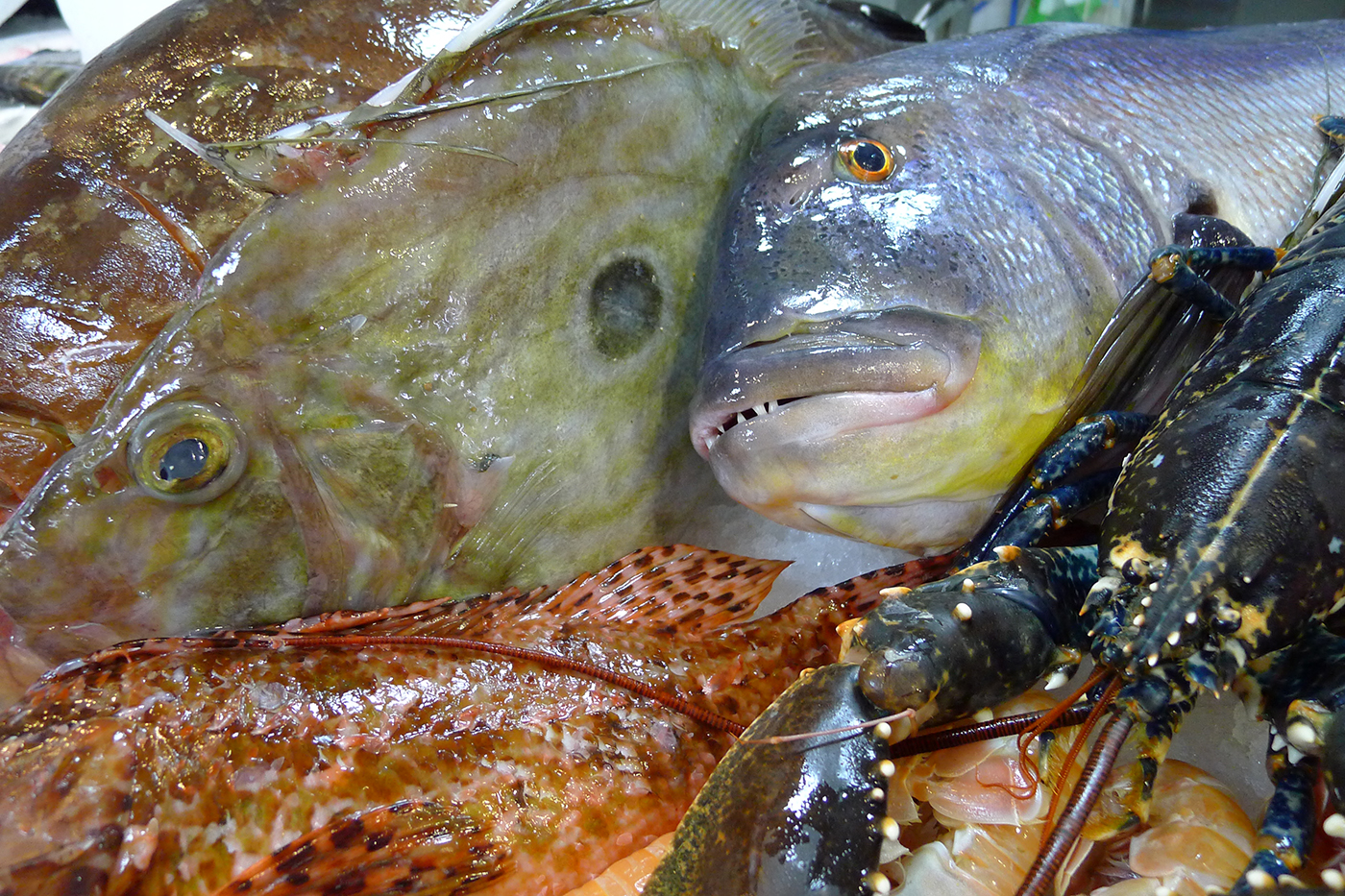 21 Apr

'Fish Fort', the fish of the 'bullit de peix'

Formerly the sailors of Ibiza prepared the bullit de peix on board the ship, that way, all the crew could eat. They cooked the stew with specimens of small size, thornier and with less value than the large pieces they captured. Restaurants, however, began to prepare it with cut varieties, easier to eat and with a flavor as intense as the small ones.

In Ibiza, this type of cut fish is called 'Peix Fort' and since 2016 is sold identified with a green label under the brand Peix Nostrum, which allows to identify the Ibizan origin and traceability of each specimen, since the seals carry a unique numbering that allows to identify from the date of capture to the time of arrival at the market, passing through the name of the boat that made it. This type of labeling was already used in 2015 to identify the Ibizan red lobster.

Among the 'Peix Fort' are the three most common specialties of the 'bullit de peix': grouper, rooster of San Pedro and red (cabracho), but also another twenty varieties such as snapper, denton or hen, to name a few. The 'Peix Fort' green badge guarantees not only that a specimen has been caught by a vessel of the Ibiza professional fishing fleet, but also that no more than four hours have elapsed since the catch until its arrival at the market.
It also means that this fishing has been carried out in an artisanal way, respecting the environment, and that the specimen has been handled, refrigerated and protected correctly, with maximum hygiene. It is a widely recognized guarantee and valued by consumers, restaurateurs and professionals of the points of sale, such as markets, fishmongers or supermarkets.
Currently the only boats authorized to trade with this type of fish belong to the two brotherhoods of the island, Eivissa and Sant Antoni, which concentrate a total of four small trawlers and more than fifty traditional llaüts.
The 'Peix Fort', in short, brings together the most flavorful and valuable cut fish species in the market. It is essential to know them and identify them with the green label if we want to be sure that they are authentic fish from the island and that they have just come out of the water.