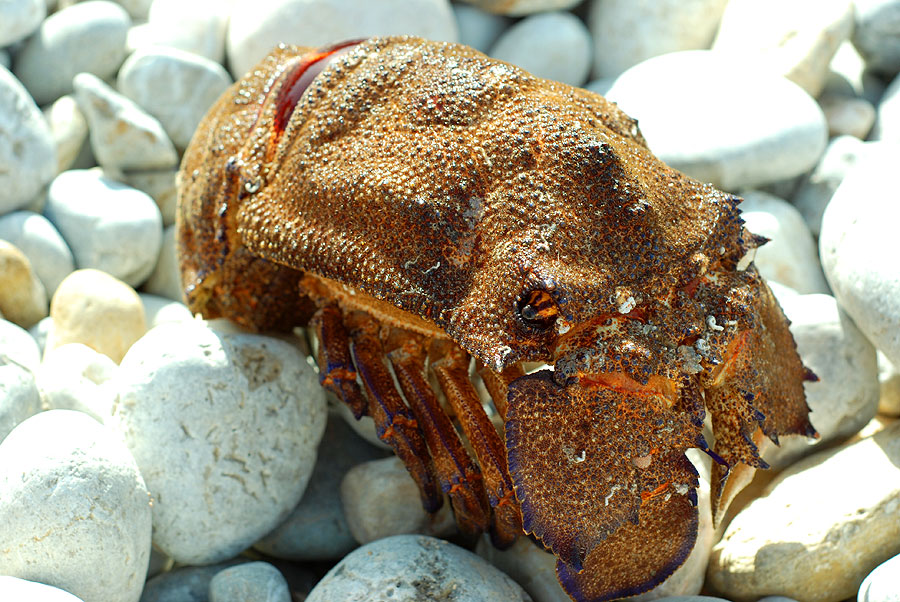 06 Jul

'Ibizan Cigala', An Unknown Delicacy

The 'Ibizan Cigala Real' (in English, Norway lobster or langoustine) is one of the most delicious, surprising and exclusive delicacies of Ibizan cuisine. Inside the thick shell of this crustacean, whose appearance may be somewhat unattractive and even prehistoric, awaits an intense seafood flavor with a texture that reminiscent of the island's red lobster.

Its originality and outstanding quality make it worthy of inclusion in our menu as one of the star dishes. We usually serve it grilled or in stew, and its flavorful tail is also ideal as a main ingredient in paellas and broth rice dishes, or simply sautéed with olive oil and seasoned with a touch of garlic and parsley.

The scientific name of the Ibizan Cigala Real is Scyllarides latus and it is still a virtually unknown species for marine scientists. In other areas of Spain it is known as 'cigarra de mar' (sea cicada), zapatilla' (shoe), 'cigarrón' (grasshopper), 'langosta real' (royal lobster), 'cigarra de fuerza' (force cicada) and 'cigala del Mediterráneo' (Mediterranean langoustine). Its availability in fishmongers and in Mediterranean cuisine is somewhat scarce, except in Ibiza, where it is used in cuisine with great prominence since always.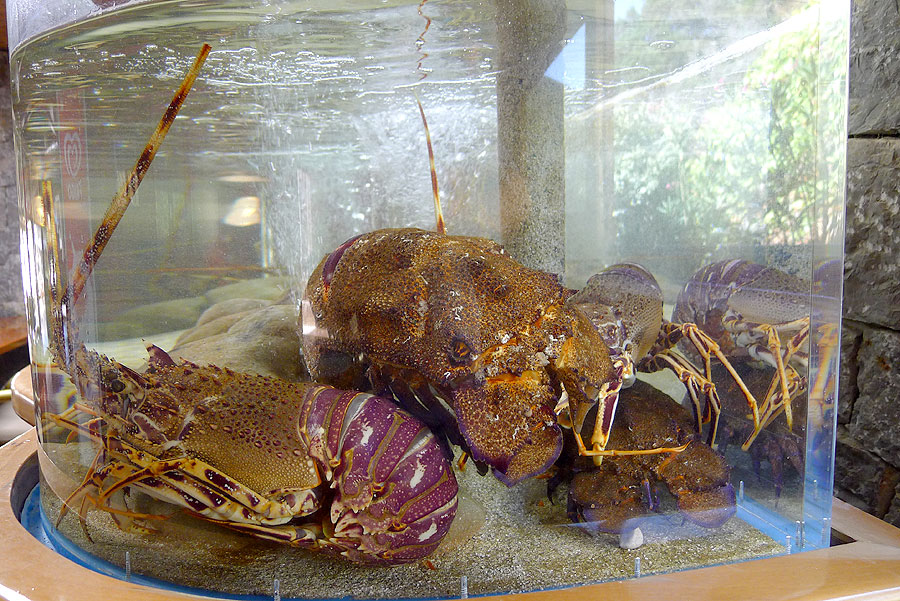 Ibizan Cigala Real stands out for its longevity, as it can live up to 20 years, and for its slow growth: 1 centimeter per annum, reaching about 30 cm. However, some specimens can reach up to 45 cm. It inhabits rocky bottoms between 4 and 100 meters deep, in caves and hollows that allow it to be safe from predators (groupers and other fish). They hide there all day until dark. Then it's time to go out and feed on other crustaceans, limpets, oysters and squid, among other marine species. They are sociable and live in groups with other members of their same species. Sometimes they even form partnerships with other animals, such as moray eels.
The most shocking thing about its aspect are its flat antennas, in the form of blades or fins, which characterizes it and gives it a strange and archaic look. Unlike lobsters, it doesn't have any protective thorns or claws. But on the other hand its shell is thicker and acts as an armor. Their habitat is eminently the Mediterranean Sea, but is also caught in the north-eastern Atlantic Ocean. They appear in spring and then in late summer they leave to unknown territory. Marine scientists speculate that they enter caves in deeper waters, undergoing a kind of hibernation. In any case, they constitute a unique delicacy that in Ibiza is enjoyed intensely. In our hatchery tank we usually have Cigala Real.