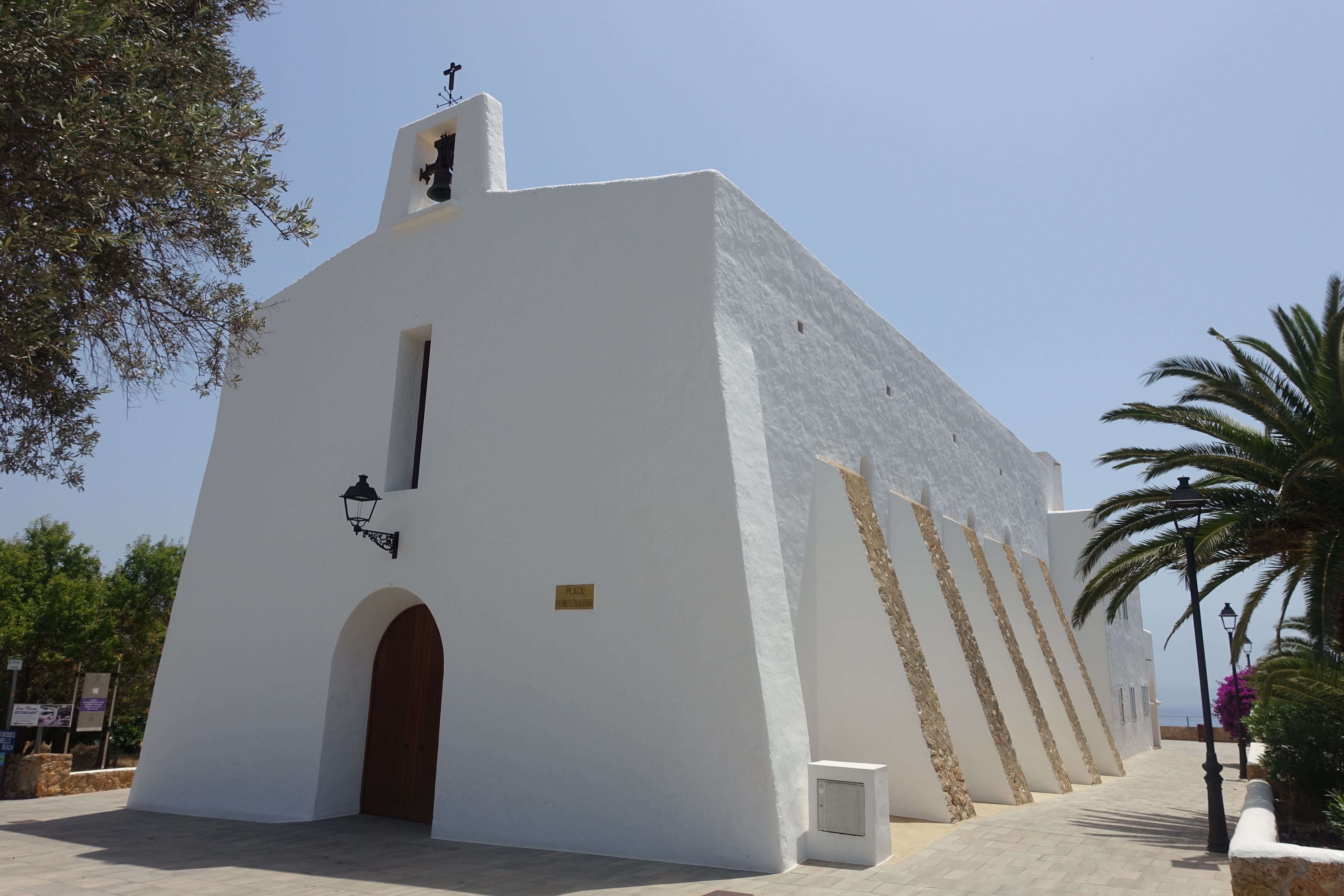 15 Oct

Es Cubells, the temple of the south

A short distance from es Torrent, on top of the cliffs of es Cubells, awaits one of the most recent and striking temples in Ibiza. Although its size is smaller than many others, the spectacularity of its location is unparalleled. From the back of the oratory, where the parish house is located, awaits a superb viewpoint that allows you to glimpse the entire southern coast of the island, from Cap Llentrisca to the Ses Salines Natural Park.

The church was founded thanks to the efforts and interest of the Carmelite Father Francesc Palau i Quer (1811-1872), who had to go into exile on the island after being accused of participating and promoting the workers' revolts that took place in Barcelona in 1854. Palau, upon arriving on the island, took refuge in the then remote territory of es Cubells and decided to ask the Vatican for authorization to build a hermitage dedicated to the Virgin of Carmen, as he considered that the residents of the area were very far from the nearest temple, in Sant Josep. The letter was sent to Rome in 1855 and the response came almost a decade later, in the form of authorization to carry out the project, enabling a private oratory in his own house.

The chapel was opened in 1864, although a few years later Masses ceased to be celebrated and the small temple became the home of hermits and farmers. Francisco Palau himself spent long periods of asceticism on the islet of es Vedrà, where he fed himself by collecting seagull eggs and drinking the rainwater that accumulated in a cave.
The seed of the parish and the church, as we now know it, was planted in 1933, when the parish of es Cubells was finally founded, and the temple works began in 1941. The work was halted several times and was not finished until 1958. For this reason, the church of es Cubells is considered the most recent of all those that follow the typical rural architectural style of the island.
The old hermitage was incorporated into the new project as a presbytery. The temple is of small dimensions, with a single nave that rests on buttresses and the aforementioned parish house located at the back. Visiting it, before or after a visit to es Torrent, is almost an obligation, as well as stopping to admire the superb landscape that surrounds it.